Viewing Checklist Play Results
Viewing Checklist Play Results

Once a checklist template is triggered (ad hoc or by schedule), it is visible on the Checklists tab of Checklist Pro:





Click on the View button (the EYE icon) to view the results of the Play: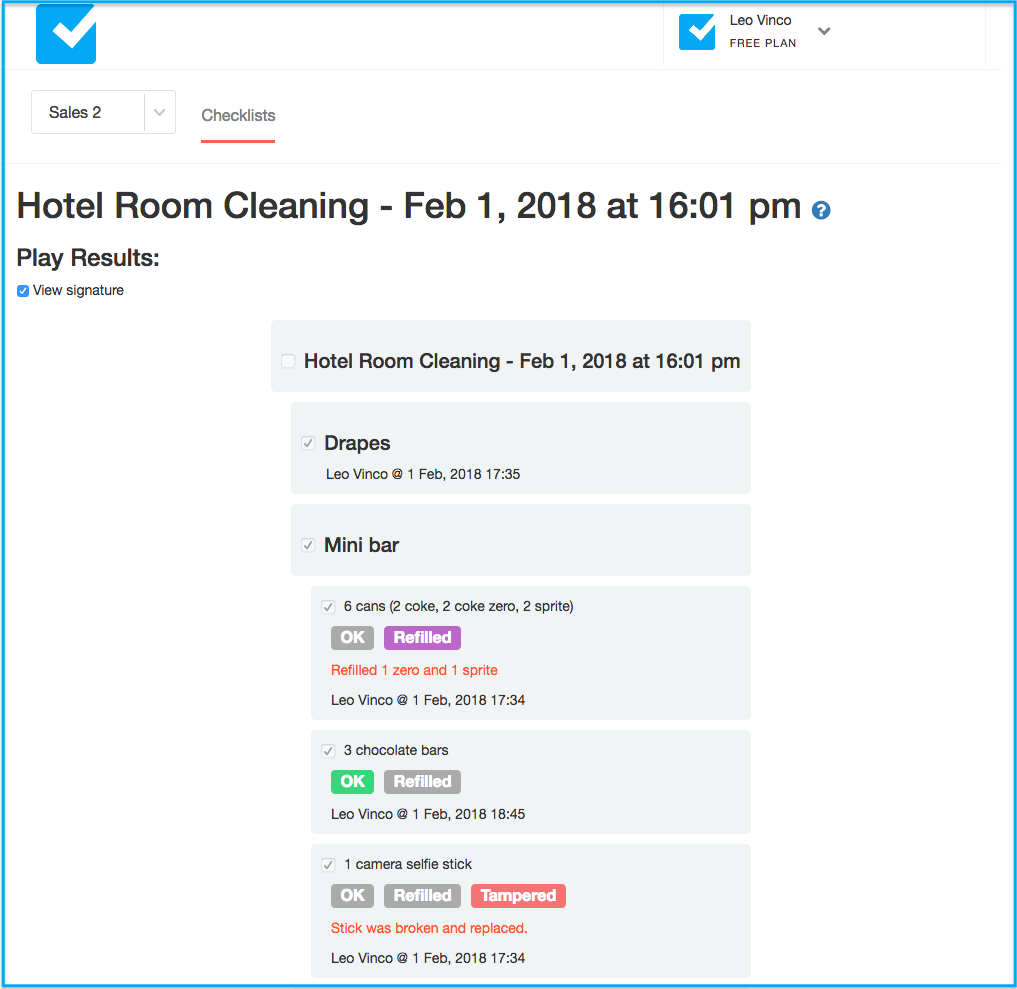 In the screen you will see:

The Checklist name
A link to Help (this page)
The Play results shown in cards format (similar to the Play screen)
View signature toggle. This allows you to hide the name and time signature for each answer. Useful if you are looking for a more compact view

Task Types

Types that require user answer will be  grayed or the result will be displayed. It is not possible to make changes to the list in View Mode

Next: Read about Template Fields.