How to mark a checklist/ task as completed
Each task can have either one of the two statuses:

Open (no check)
Completed (checked)
The checkbox to the left of the task name denotes its status. You can easily change the status between the two by clicking on the checkbox. In the following example, the last task has been marked as completed. The rest are still open: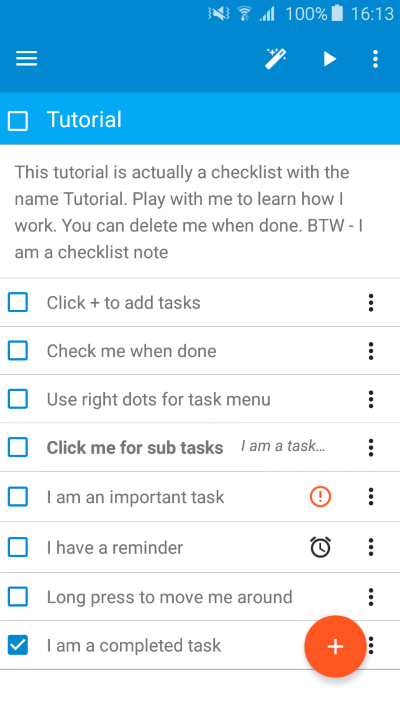 You can also mark all tasks on the checklist as complete by clicking on the checkbox next to the checklist name (Tutorial - in the example above). To clear all sub-tasks, click on the checkbox again.