How to send your checklist/ task to another app
If you wish to send your checklist or task to another application on your device, follow these simple steps:

On the checklist/ task you wish to send, click on the actions menu (the 3 vertical dots) button.
Click on the "Send to" icon
The app will show the Send to app selection popup: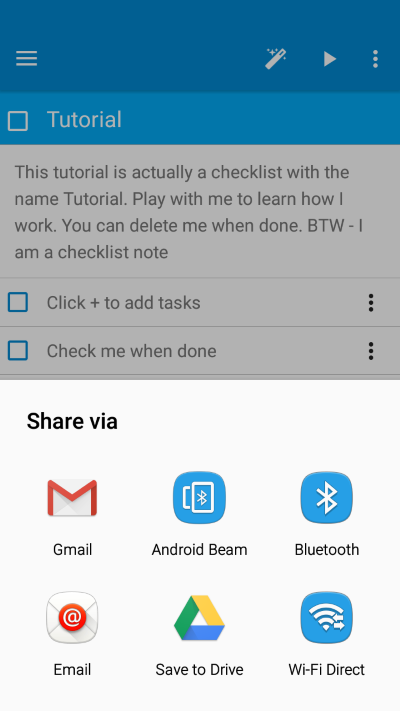 Select the app you wish to use. In the following example we chose Gmail: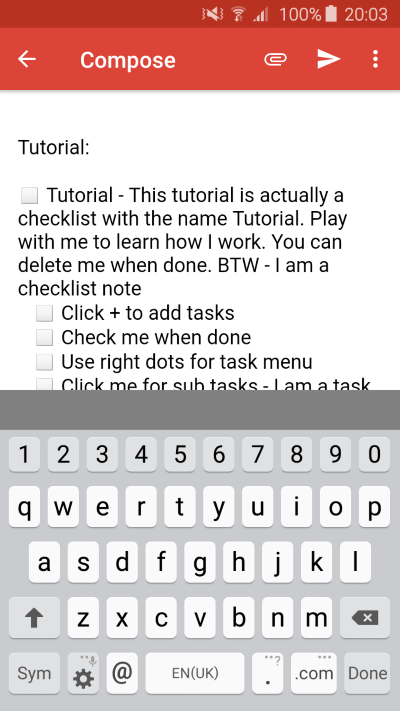 Choose the recepient(s) and click Send. Voila!


Use this feature to share with others what you are working on:

Post to Facebook
Share on Twitter
Email your checklist to others
Or use any other app that your device supports
Hint: You can also send from another app TO Checklist app. The data you send to Checklist will be added as a task to your Inbox checklist. If you do not have an Inbox checklist, one will be created for you.