Getting started with Checklist Pro
Getting started with Checklist Pro

From regular inspections to repeatable processes, teams use Checklist Pro to stay on track.

Go to: Checklist Pro
Advantages

Checklist Pro offers your organization:

Easily create simple to follow checklists to map your business processes
Work with multiple teams to share workload
"Play" your checklists on web, Android or iOS apps

Track progress across the organization
In this document we will show the basics of using Checklist Pro and provide links to the full documentation for more details. Please contact us if you have any questions.

Checklist Templates
Map your business processes into simple checklists your team can easily follow. Checklists can be used for
documenting the process for training purposes

"running/ executing" the process

The Template Editor is used to create, edit and preview the templates: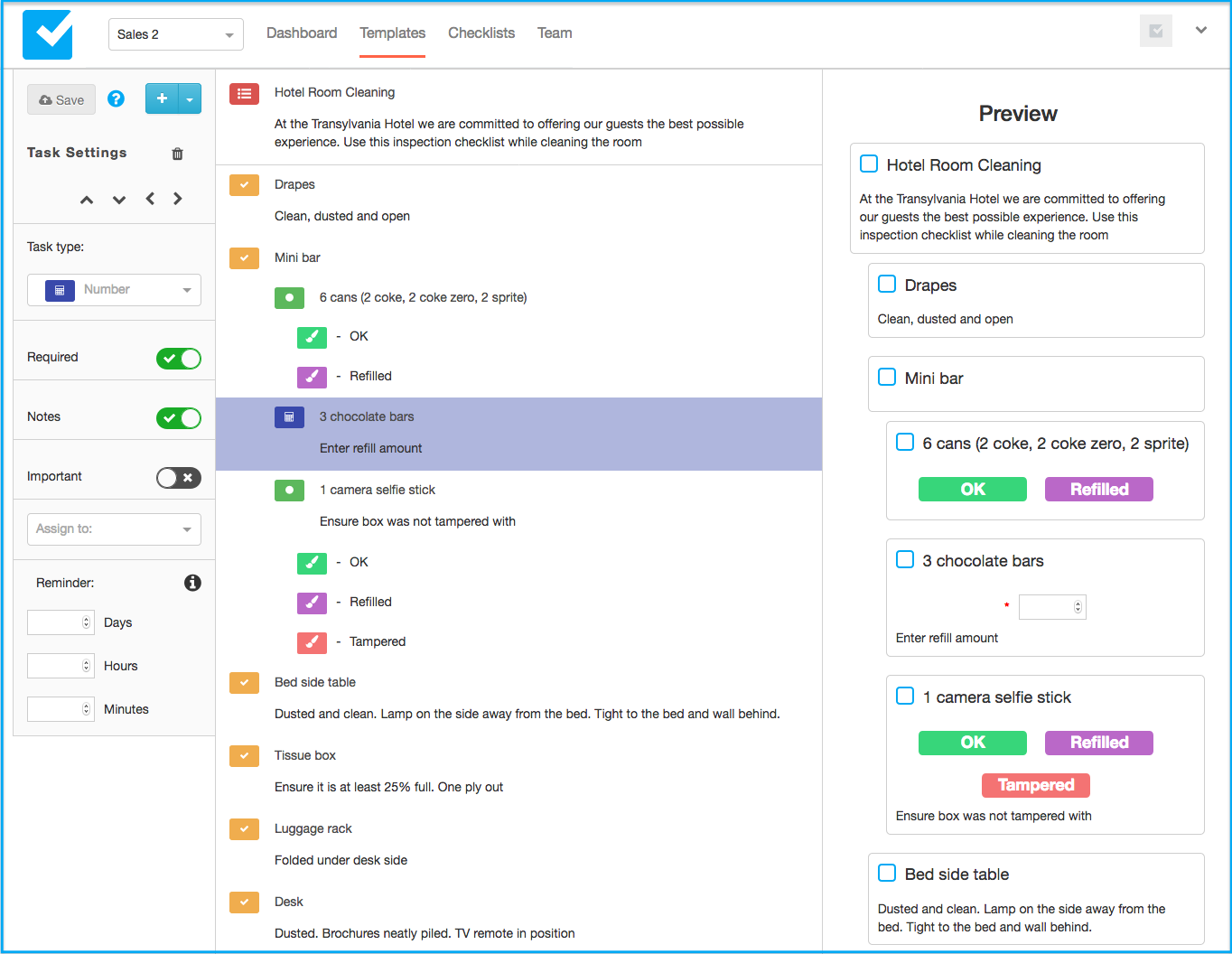 Templates can be stored in multiple folders (e.g. Daily, Weekly, Audits, Inspections) for easy access.

Go to: Checklist Templates, Template Editor or Template Folders

Organization & Teams

Checklist Pro is geared towards working within an organization. You can easily map your organization into 1 or more teams. Each team can share its templates and checklists. Checklists can be assigned to the whole team or to specific members. Team examples may include Sales, Operations, Finance, SEO, Front Office etc.

Each member can have zero or more membership levels (e.g Admin, Editor, Runner).

Go to: Managing your Organization Teams or Managing Team Members.


Triggering & Scheduling templates
You can Trigger your checklist templates ad-hoc or schedule them for later.

Triggering can be accomplished from the team Dashboard:
Scheduled templates can be set to be repeated daily, weekly, monthly etc. and you can choose a starting date and an optional end date. Scheduling is part of the template and can be set in the template editor: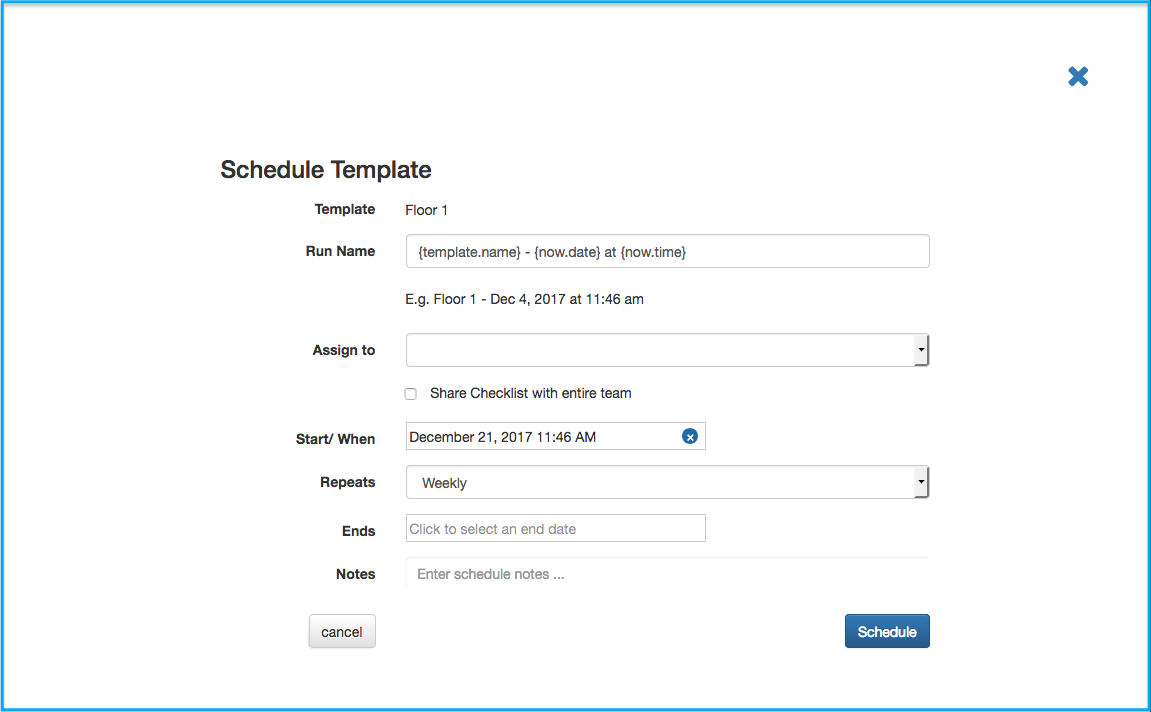 When triggering a template you can assign it to the whole team or specific users. You can even add notes & media for clarification/ further instructions.
Go to: Triggering or Scheduling

Working with Checklists
As soon as a checklist is triggered (ad-hoc or scheduled) their assignees will receive a notification and it will show up in their app (web, Android or iOS). They can then start working of it checking tasks and collecting data where required:

Go to: Checklist Player

Monitoring your Business
Checklist Pro offers a central Dashboard where you can see all the team's running checklists (and their status). Drill into each one to see any issues that require your attention:




Go to: Managing Running Checklists



Now that you have a good idea of how Checklist Pro works you can either:

Try it out

or read the detailed documentation, starting with Setting up your Organization